Irvine Bail Bonds – by Call4Bail Bail Bonds3>
The Irvine Police Department, is located at  1 Civic Center Plaza Irvine CA, 92606 Irvine Police Department Number: 949-724-7000
Irvine bail bonds agents are available to post bail bonds at the Irvine Police Department Jail 24 hours a day 7 days a week .  At Call4Bail Bail Bonds we have a local Irvine Bail Bondsman ready to meet you within a matter of minutes of your phone call at your home at our office or at the Irvine City Jail.
Irvine Bail Bonds Booking and Release Process:
Call4Bail Bail Bonds pledges to process your bail bond as smoothly and quickly as possible. We will help you through the bail process with respect and professionalism.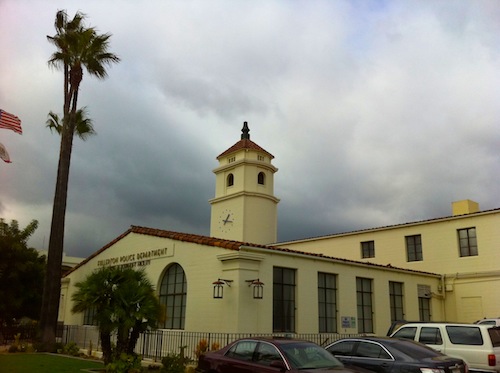 For Immediate Irvine bail bonds assistance call 1.949.800.6081 an Agent will gladly assist you with all your questions and concerns. We also offer Bail Bonds assistance in Santa Ana, Huntington Beach, Fullerton, Anaheim and all of Orange County and Southern California.
Bail Bond release process in Irvine is fairly fast, easy, and smooth. After posting an Irvine Bail Bonds the defendant will be released in a matter of minutes. Unless the inmate is waiting for fingerprints (live Scan) this a process a defendant will undergo when they do not have a valid ID with him/her. The Live Scan is to verify inmate's record and warrants. Release times do vary sometimes depending on the Irvine Police Department's workload. Call4Bail Bail Bonds Agents will do everything within their reach to keep the waiting time at a very minimal.
The Irvine Police Department does transfer inmates to the Orange County Jail located at 550 North Flower Santa Ana, CA. Once there the process to release your love one out of custody will take significantly longer. We understand what you are going through and is not always easy to decide whether to bail someone out or not, but it is always important to do make your decision as soon as possible it could make a difference of up to 12 Hours from Orange County Jail to minutes from Irvine Police Department.
Call4Bail Bail Bonds Agents post bail bonds in Irvine and throughout all of Orange County and we deal with all Orange County courts and jails. Our bail bond agency is conveniently located in Santa Ana and Fullerton with local agents all over the county we are open 24 hours per day, 7 days per week. At Call4Bail Bail Bonds we specialize in DUI, Domestic Violence, and Drug Charges.
Call4Bail Bail Bonds offers free warrants checks in the OC.
Irvine Warrants?
No Problem!
Irvine Bail Bond is available for warrants in Irvine,
Call Now!
Or
Irvine Bail Bonds
Any Jail, anytime throughout California
4% down (on approval of credit).
Non-interest financing on the remaining balance.
We do not always require collateral.
20% off the full premium discount for those who quailify.
warrant checks in the Orange County.
Santa Ana Court Warrants,
Fullerton Court Warrants,
Huntington Beach Warrants,
Newport Beach Warrants
No Problem!
Call4Bail Bail Bonds