LOS ANGELES BAIL BONDS
Los Angeles Bail Bonds by Call4Bail Bail Bonds–Freedom is a call away.
For Immediate Los Angeles Bail Bonds Service call
Toll Free: 323.522.4524
Los Angeles Bail Bonds inmediate assistance information call us now, regarding a person held in custody at the Los Angeles Police Department, Los Angeles County Jail or anywhere in Los Angeles County please call 1.323.522.4524 or our toll free number 1.888.622.4524 for immediate assistance 24/7. Los Angeles Bail Bonds professional Bail Agent will answer all your questions about Los Angeles Bail Bonds process.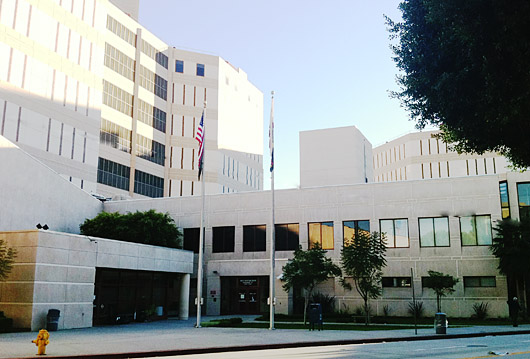 Los Angeles Bail Bonds by Call4Bail Bail Bonds we understand what family and friends go through in difficult times like these. We have Los Angeles Bail Bonds Assistance in all of Los Angeles County. We would like to make it as easy as possible and reunite you with your loved ones in a timely manner.
Los Angeles Bail Bonds agencies are open 24 hours a day 7 days a week and are conveniently located close to the Men's Central Jail, Twin Towers, Century Regional Detention Facility, Mira Loma Detention Center, Pitchess Detention Center Jails (http://www.lasd.org/lasd_services/custody-services/custody.html). Call4Bail's Los Angeles Bail Bonds Agents are available 24 hours 7 days a week. Our phones never turn off… Call Us Now!! 1.323.522.4524
Bailing someone out of the Los Angeles County Sheriff's Department Men's Central Jail in Los Angeles usually takes four to six hours after the bail bond is posted. Sometimes it takes a little longer as releasing an inmate is up to the jail's discretion. City jails like 77 Division, Parker Center and Pacific Division of Los Angeles usually take around 30 minutes to an hour to release inmates.
Los Angeles Bail Bonds at Call4Bail Bail Bonds hold a pledge to process your bond as smooth and as fast as possible. A local Los Angeles Bail Bonds agency and agent will take care of your Los Angeles Bail Bonds needs and will walk you through the process smoothly with respect and professionalism.
Los Angeles Bail Bonds by Call4Bail Bail Bonds, located only couple blocks away from the Los Angeles jail facility, we are family owned but professionally y operated. Orange County bail agents have years of experience in the Los Angeles Bail Bonds industry. For Bail Bonds in Los Angeles there is only one company you can trust Call4Bail, we are just minutes from all jails in Los Angeles. For immediate service call toll free 888-622-4524. We operate the lowest rates 8%* rates for those who qualify Don't wait!! Call Us Now! at 1.323.522.4524 for Immediate Los Angeles bail Bonds Service
LOS ANGELES BAIL BONDS BY CALL4BAIL BAIL BONDS OFFERS FREE WARRANT CHECKS IN THE COUNTY OF LOS ANGELES.